If you've been wondering which adventure to choose for your next Exit Room visit, this blog series about each of our adventures will be your guide.
Adventure: The Heist
Location: The Exit Room in Lee's Summit, MO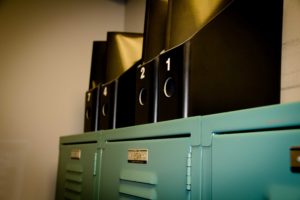 Mission: You belong to a notorious gang of thieves, and for several months, you've been targeting First Lloyd's bank. Through careful examination of blueprints, you believe you can access the bank's security office through an apartment in an adjoining building. However, when you find out that First Lloyd's bank is planning on closing the branch you've been targeting, your plans are suddenly accelerated.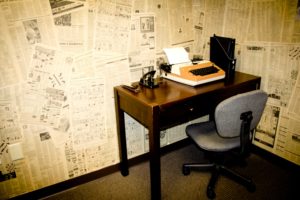 The apartment you believe will give you access to the bank's security office is occupied by a tenant that rarely leaves and is never gone long.  Your gang has been watching him and has discovered he is a man of habit – when he does go out, he goes at the same time every day and is gone for the same amount of time.  When the tenant goes for his nightly dinner at a local cafe, you make your move. You know he will be back in just an hour. Can your crew break into the bank's security office from the apartment and get out before he comes back?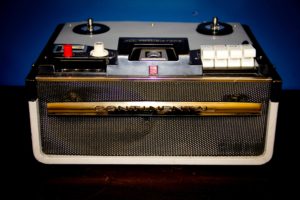 Why it's cool: Bank robbery stories have been in our culture for over a century, so everyone can identify with this adventure. This is a generation 1 room with good, solid puzzles, and the clues are linear – each clue leads to the next clue in order. All this makes it one of our best rooms for multi-generational families (grandpa is going to like this adventure just as much as little Johnny). It's also interesting to note that this is our only adventure where you are breaking into somewhere, not out!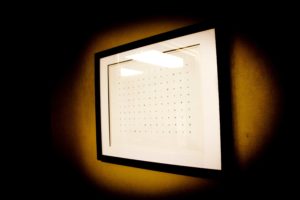 Room Idiosyncrasies: This adventure was the first developed for The Exit Room and our first booking, so it holds sentimental value for us. Incidentally, we developed this room in 2015 – the same year the Royals won the World Series, so check out all the history plastered on the wall (you can't miss it).
Why you'll like it: If you like bank robbery and heist stories (think The Italian Job, Entrapment, and Ocean's 11), you'll love this adventure.
This is an awesome adventure, but don't wait too long to experience it! The Heist will have it's last adventure in November.
---