We've all been there. Those team-building exercises meant to make your team strong and coerce you into working together.  If we're lucky, it's just a one-day seminar with some worksheets. If we're not-so-lucky, it's a "trust fall" (is Marge really going to try to catch you?) or a weekend "getaway" (that is waaayyyy too much closeness for colleagues).  But today, we have a better (and way more fun) option –
ESCAPE! …rooms. Escape rooms.
What it is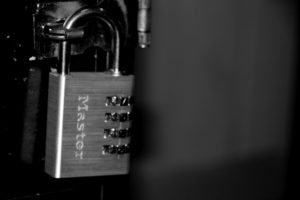 Companies are starting to use escape rooms for team building, and at The Puzzle Parlour and The Exit Room, we're on the cutting edge of this awesome alternative to "trust falls". Escape rooms allow teams to work together to solve complicated puzzles with the ultimate goal of unlocking the door and escaping.  And there's a one-hour time limit – no more wondering if that guest speaker is going to let you out in time for your kid's soccer game.
Why it works
Taking your team out of the office to solve a puzzle that's not at all related to your company puts everyone on the same playing field.  No one has more experience, no one is better qualified, and this lets all team members – from the manager to the intern – have a valuable input to your team's purpose.  In addition, your team is on a one-hour time crunch, so not only do team members learn how to work together, but also how to meet deadlines together. And you'll learn how each member of your team handles stress (i.e., maybe we should leave Bob alone if things don't go well on a project), and you'll really see how each others' brains work.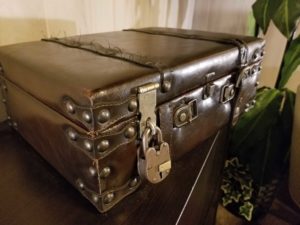 In addition to bolstering teamwork within your group, at The Puzzle Parlour/The Exit Room, managers and team leaders have the option of seeing just how their team is doing from a high-level.  We give managers/team leaders the option to watch your team work through the clues from our control room. You can even be their game master, helping them by giving clues and guidance (this is also a good way to tell if you're a micromanager… how long can you let them go without interfering?).
Have a big team?  No problem! We can divide your team into 5 groups of 8, with each group completing a different adventure.  Managers and Team Leaders can watch all groups from our control room, and with the varied experiences and adventures across the team, you'll have lots to talk about at the watercooler in the next few days, which will help build community within your team.
How to Schedule
If you're ready to sign your team up for the best team building activity they've ever done, email and let us know!  We'll get you set up and on your way to building the best team ever!
---
The Exit Room in Lee's Summit, MO
info@theexitroomkc.com